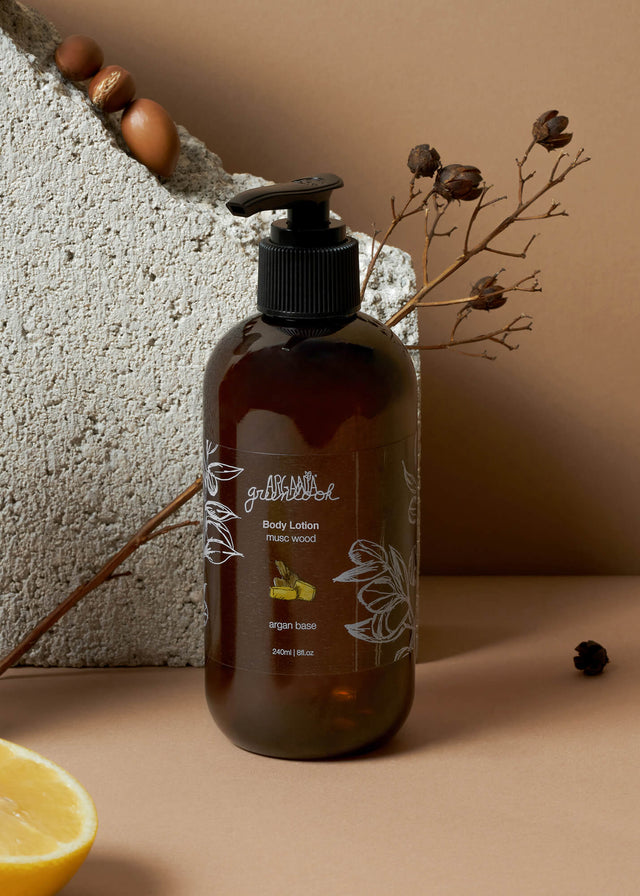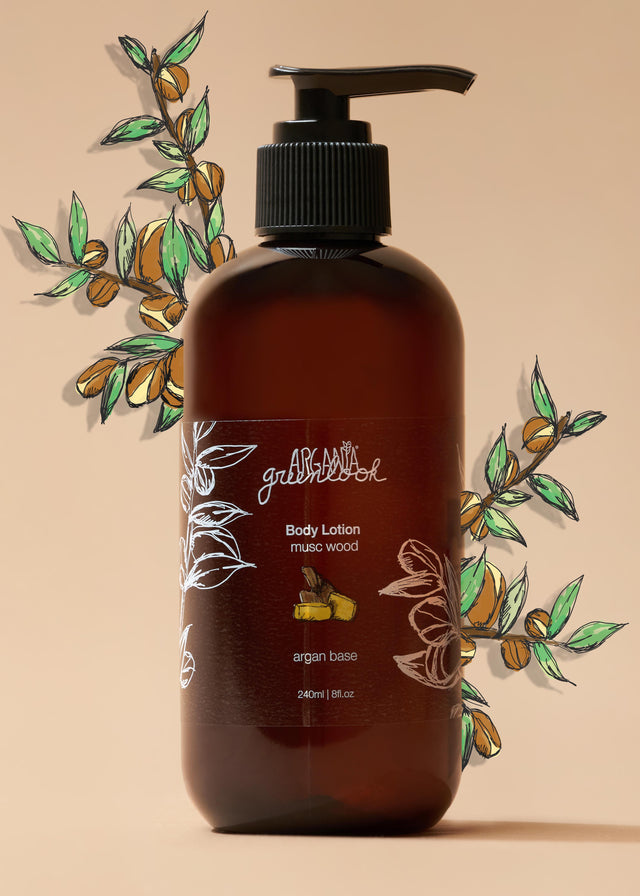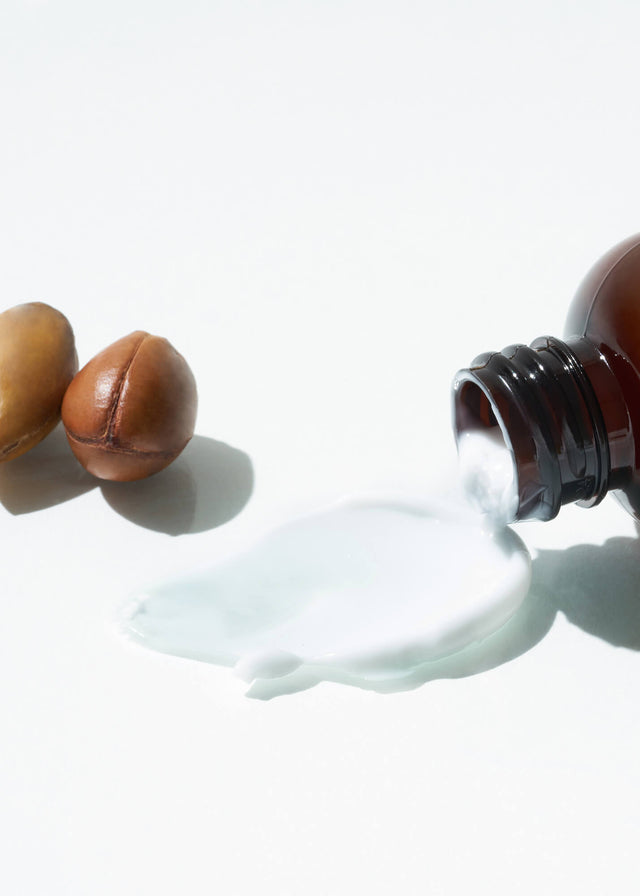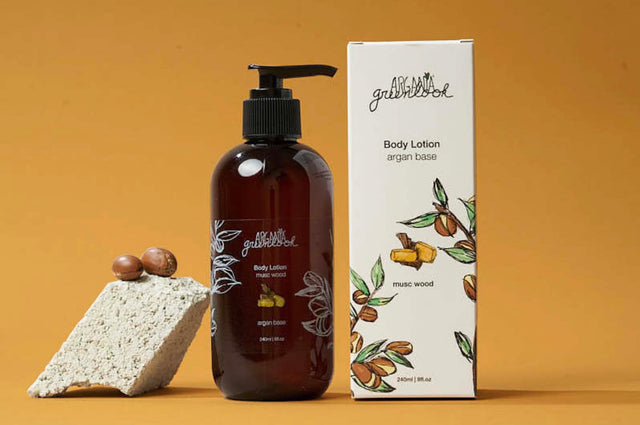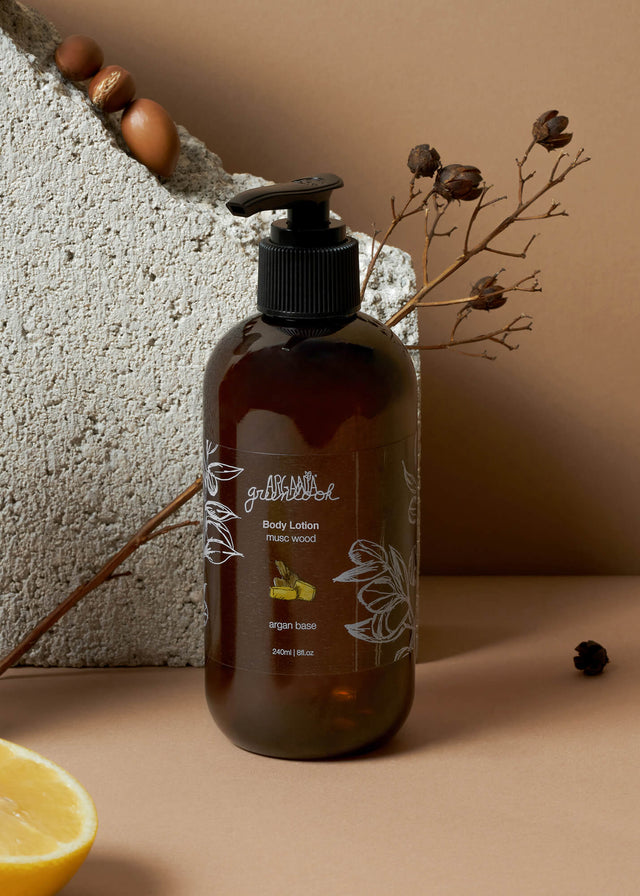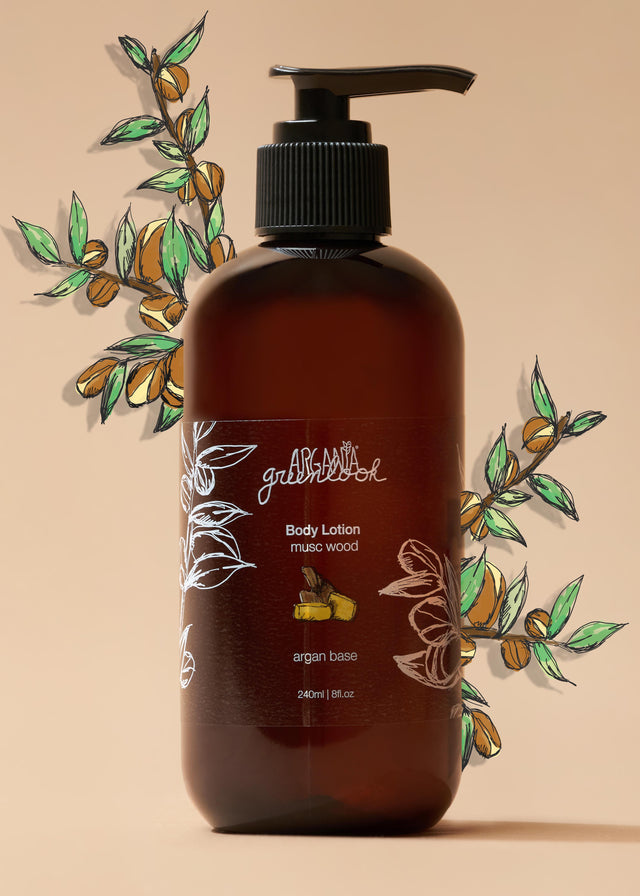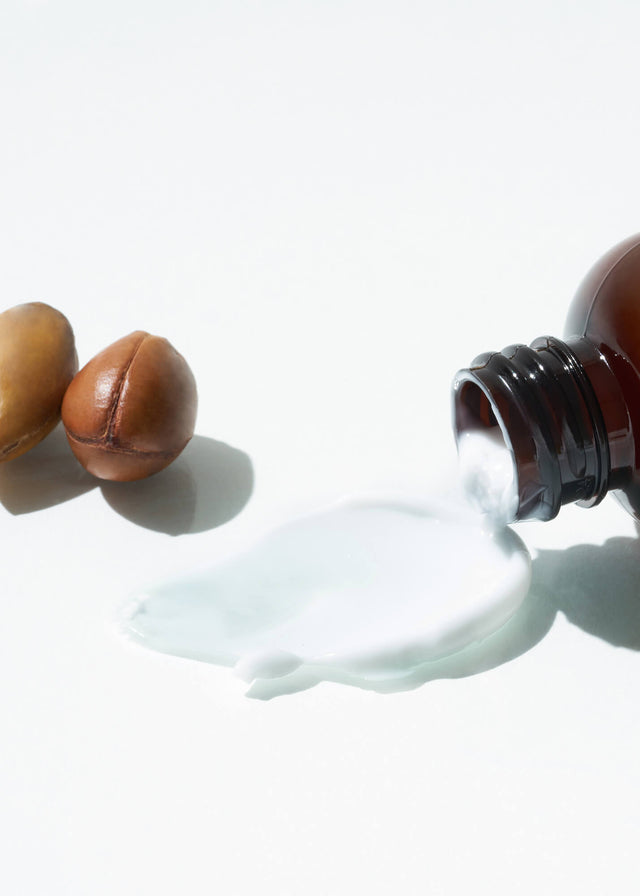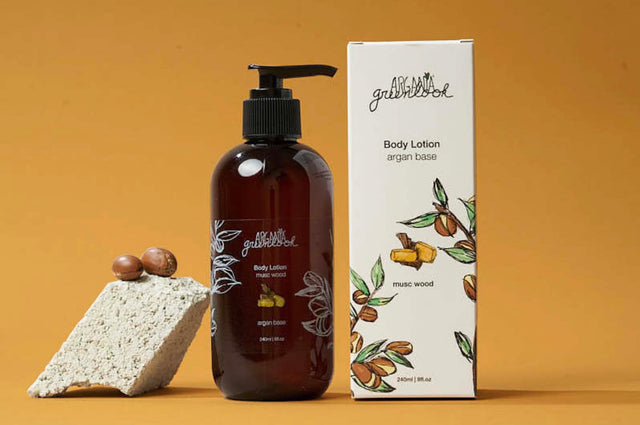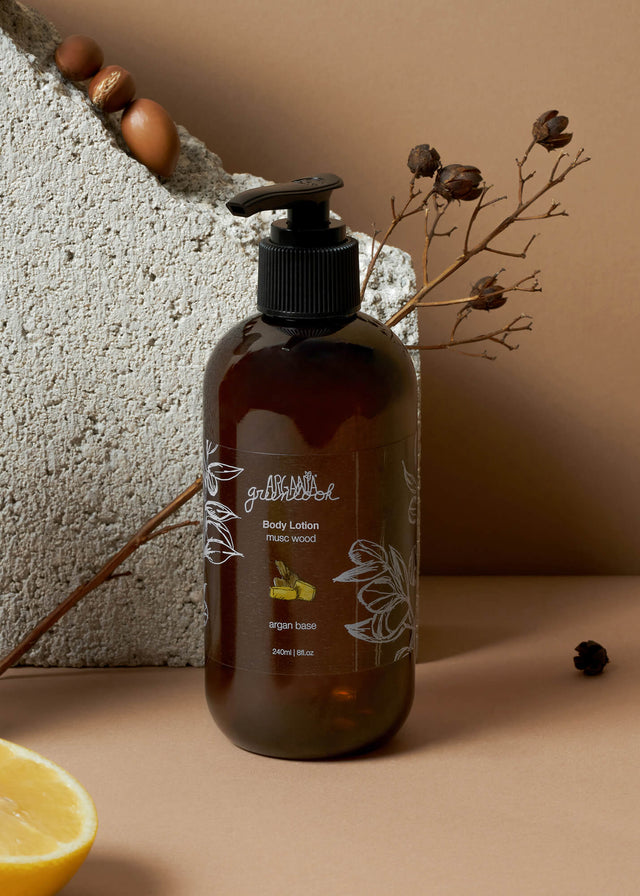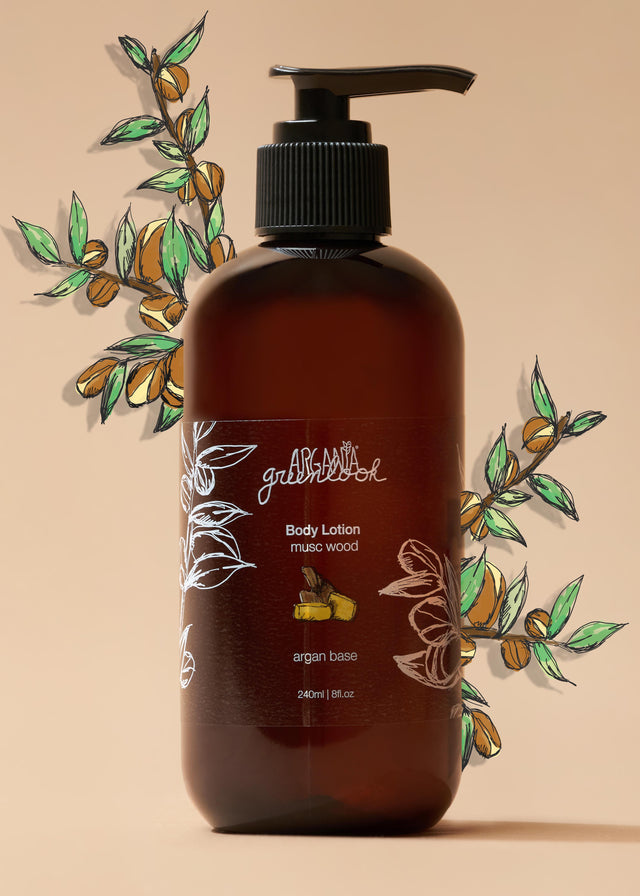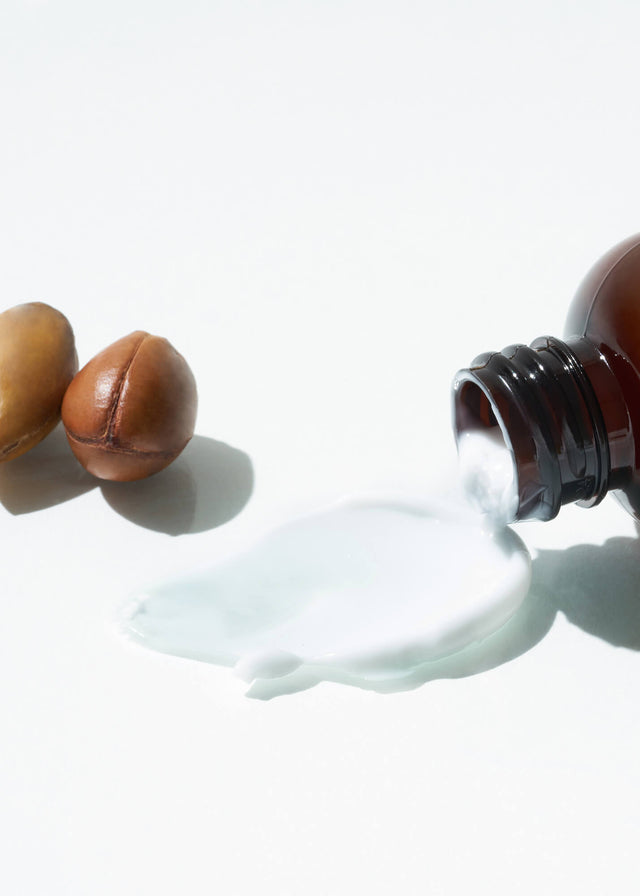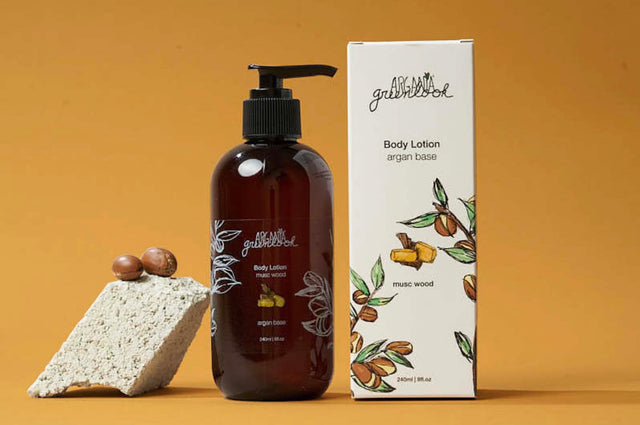 Body Lotion Musc Wood
LOTION POUR LE CORPS
A nutrient-rich blend of organic ingredients that soothes your dry skin from the neck down. Our shea butter body lotion easily glides over your skin creating a protective barrier that lasts all day long.
- Hydrates and nourishes skins
- Easily absorbed easily by the skin
- Helps skin to heal mainly from stretch marks and dryness.
- Great product to apply after or during pregnancy to restore the skin.
Massage into your skin after you shower or anytime your skin feels dry.
Each of our products is infused with Argania's signature unisex musc scent for a harmonious and balanced aromatic finish. Our luxurious skin care products are Certified Cosmos organic by EcoCert Greenlife, Vegan, Cruelty-Free, Non-Comedogenic, and Dermatologist-Approved for all skin types.
INGREDIENTS
All day long soft, supple, and hydrated skin.
Soothe, heal, hydrate, and protect your skin.
Repair UV damage and fade scarring.
Brightens skin and improves elasticity.
Stimulates natural collagen production.
https://www.argania-cosmetics.com/products/body-lotion-musc-wood
https://www.argania-cosmetics.com/en/en/products/body-lotion-musc-wood