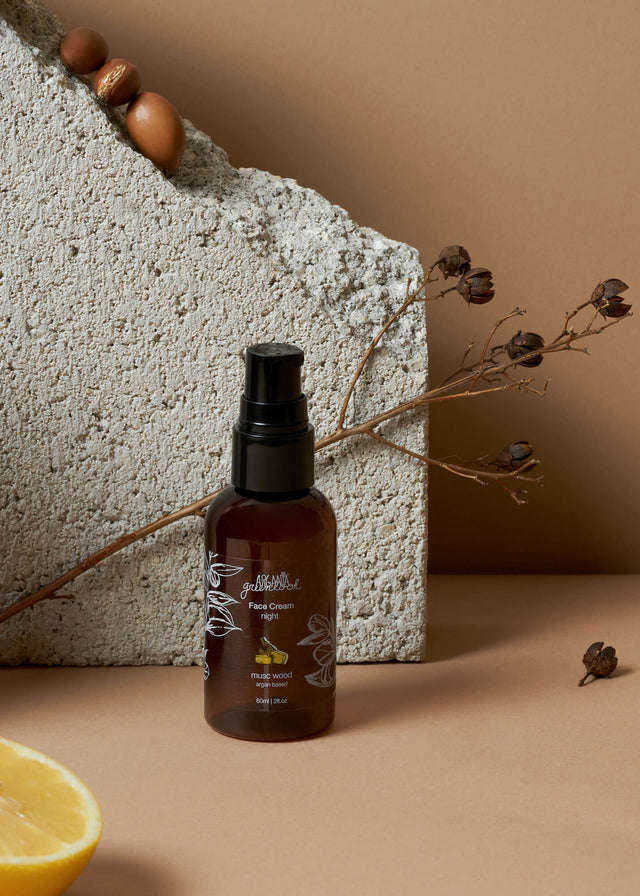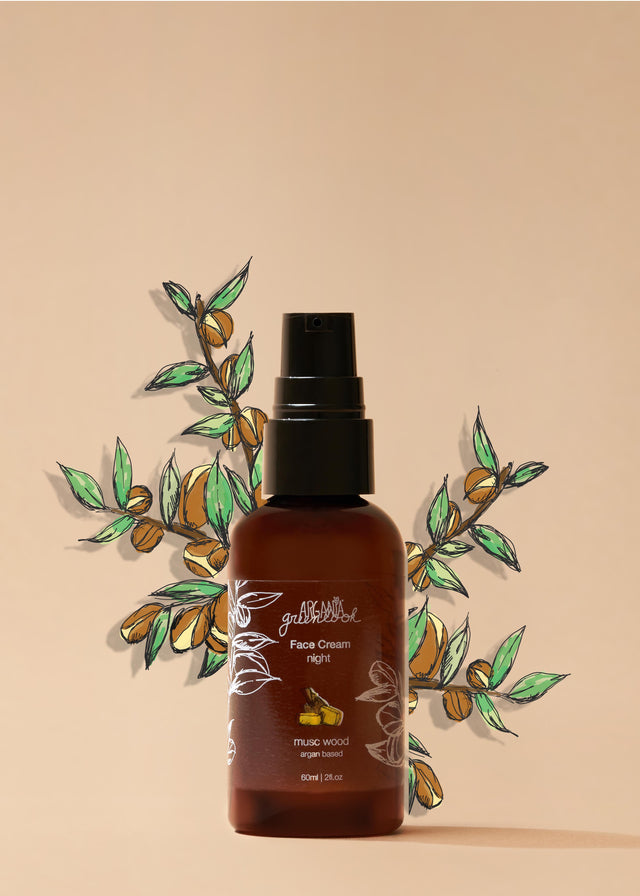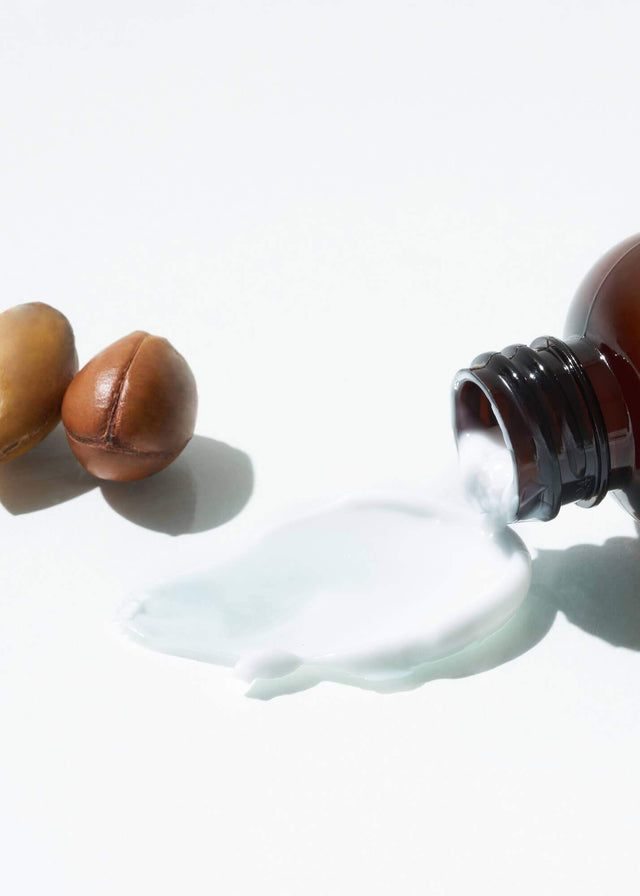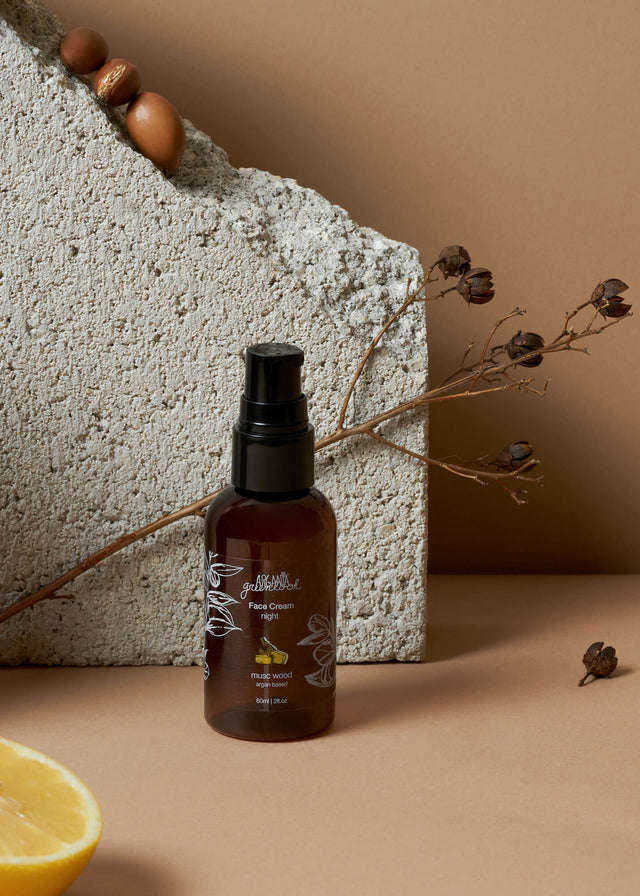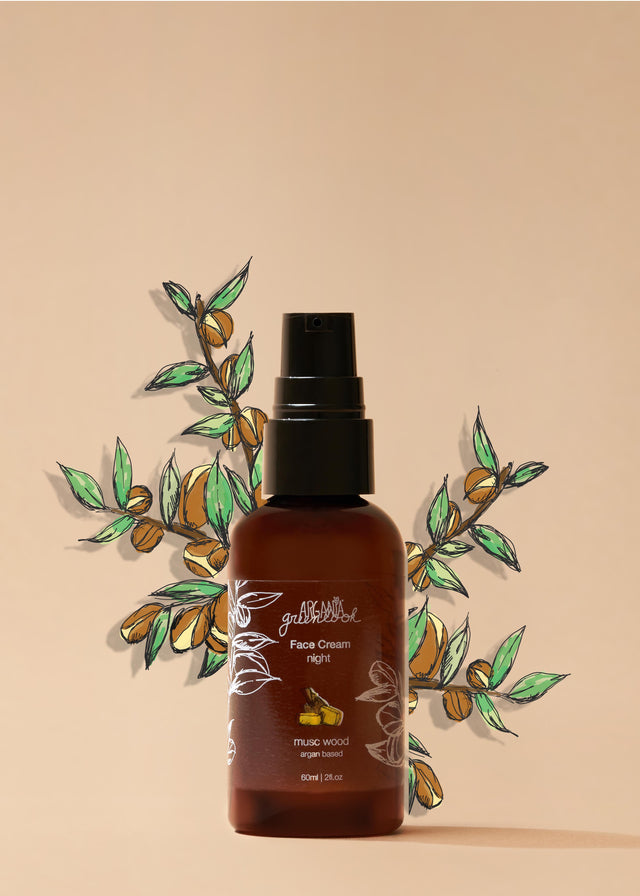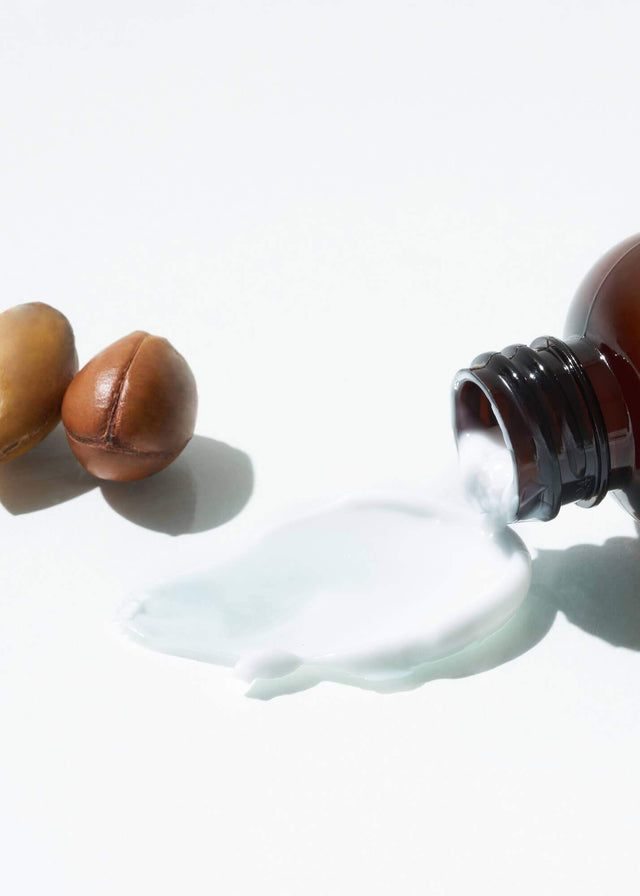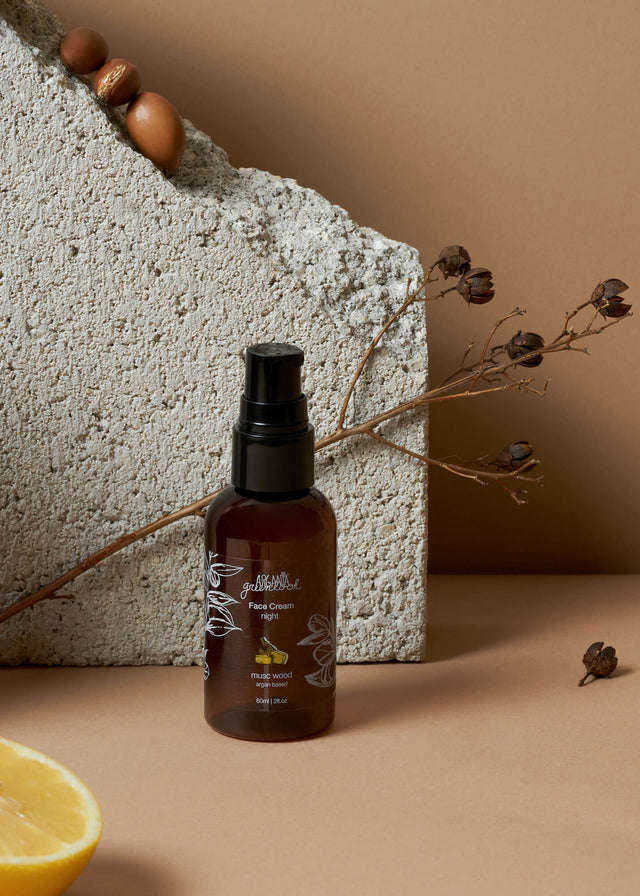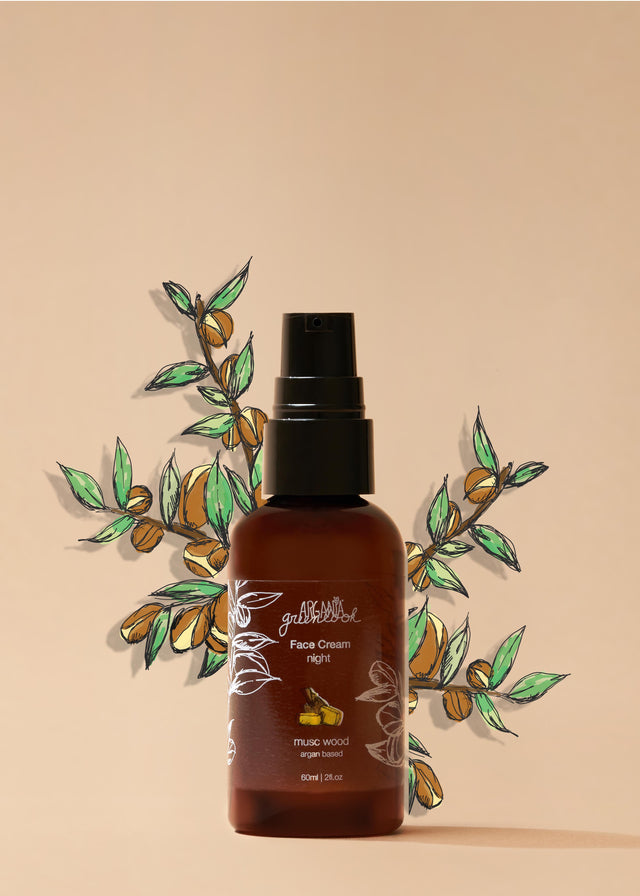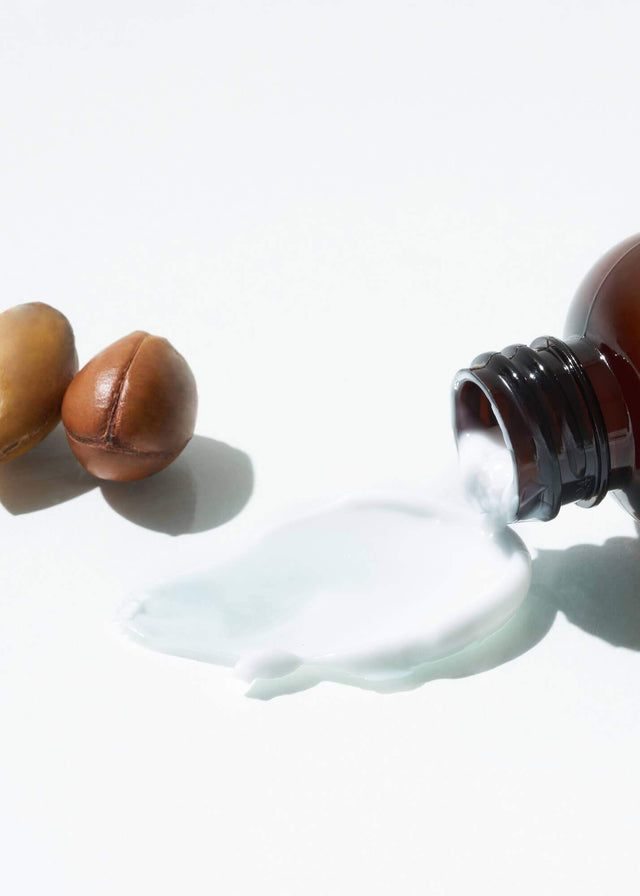 Anti-Aging Face Cream Night
CRÈME DE SOIR UNISEXE POUR LE VISAGE
Nighttime is when your skin heals and repairs, and our rich night cream accelerates this restorative process.
Our organic formula absorbs deep into your skin to hydrate, nourish, and protect.
- Nourishes skin
- Anti aging action
- Keeps the face skin hydrated
Use as a proactive approach to premature aging but also to repair early-stage fine-lines. Apply to a clean face after your Argania Eye Serum. For best results sleep with a beauty pillowcase so that your skincare products stay put.
Each of our products is infused with Argania's signature unisex musk scent for a harmonious and balanced aromatic finish. Our luxurious skin care products are Certified Natural by EcoCert Greenlife, Vegan, Cruelty-Free, Non-Comedogenic, and Dermatologist-Approved for all skin types.
INGREDIENTS
Soothe, heal, hydrate, and protect your skin.
Stimulates natural collagen production.
Protects skin from environmental toxins.
Creates a soft and smooth protective barrier.
Natural emollient to prevent dry skin.
Calms and soothes redness and irritation.
https://www.argania-cosmetics.com/products/anti-aging-face-cream-night
https://www.argania-cosmetics.com/en/en/products/anti-aging-face-cream-night